Cross-posted from The Agenda on National Review Online.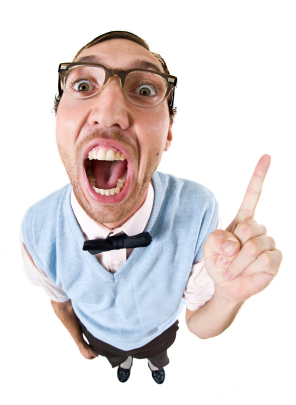 Not so long ago, most liberal bloggers and policy wonks debated health care policy amongst themselves, without much reference to the conservative point of view. Most frequently, as if to channel Lionel Trilling, they dismissed conservative arguments as irritable mental gestures.

The most recent edition of Health Wonk Review, hosted by Julie Ferguson of Workers' Comp Insider, appears to reflect a shift on this score. Perhaps it is a reaction to the persistent unpopularity of PPACA, given that many liberals were once confident that the law would gain in appeal once it was passed. Whatever the reason, the port side of the health care blogoboat is spending more time engaging the starboard, often constructively and sometimes not. I hope the trend continues.

One such example is Michael Tanner's new report entitled Bad Medicine: A Guide to the Real Costs and Consequences of the New Health Care Law. Tanner argues that the law leaves 21 million Americans uninsured, despite its promises of universal coverage; that it will add $352 billion to the national debt over its first 10 years of full implementation; that health costs will increase at an accelerated rate; that the law's $669 billion in new taxes "will significantly reduce economic growth and employment"; that it allows the government to interfere with how doctors practice medicine; and will disrupt existing coverage for many Americans.

Maggie Mahar of the Century Foundation, in "Part 1" of what she promises to be an extended rebuttal of Tanner's report, disputes the claim that PPACA is unpopular. "What bothers me is…the fact Tanner is using old numbers," she writes. But the new numbers don't aid her case either. Personally, I find this debate a bit of a sideshow: I would oppose PPACA even if it was popular, and I would expect Mahar to support it even if it was unpopular.

Joe Paduda of Managed Care Matters declares that he is "confused" about conservative criticisms of PPACA, and it appears that he is:
There's a bit of hypocrisy, or perhaps more kindly, ignorance among those who criticized 'Obamacare' for its 'socialist' leanings and now fault reform for benefit plan changes implemented by employers seeking market answers to rising costs…Critics can't have it both ways. Either decry the bill for its weak cost controls and governmental 'takeover' of health care, or slam it for forcing employers to change plans to control costs because the bill doesn't do enough.
Conservatives aren't criticizing insurers for attempting to control costs. Conservatives are criticizing PPACA for introducing a blizzard of mandates which make insurance more expensive, forcing those insurers to raise premiums or increase cost-sharing. Requiring every health plan to pay for acupuncture, for instance, is a surefire way to increase costs; if insurers are to keep premiums constant, they are forced to cut other benefits, or increase cost-sharing, in order to pay for that benefit.

Princeton economist Uwe Reinhardt, on the Health Affairs Blog, wonders why conservatives advocate more competition among insurers. "I find it hard to believe that…fragmenting the buy side of health care even more would serve the goal of cost containment." The conservative argument is two-fold: as Reinhardt speculates earlier in the post, interstate competition allows consumers to buy insurance from less-costly states; in addition, allowing insurers to gain a larger scale will allow them to counteract the power of hospital monopolies.

David Williams of Health Business Blog criticizes Republicans for passing the Medicare prescription drug benefit, at a cost of $50 billion a year, without any fiscal offsets. He suggests cutting the subsidy in order to send more Medicaid money to the states.

Jared Rhoads of the Lucidicus Project, an Objectivist blog for medical students, takes Mitt Romney to task for advocating further government control of the health care system in his book, No Apology.

Jan Sidorov of the Disease Management Care Blog is worried that, as the Medicare "doc fix" problem remains unfixed, physicians will stop taking Medicare patients, hindering access to health care for the elderly.

Beth Capell of the Health Access Blog celebrates the new insurance mandates of PPACA, arguing that they will eliminate "junk" insurance and require that all plans cover basic health benefits including "mental health and substance abuse." The problem is that the insurance model should take exactly the opposite approach, letting individuals pay for such routine care out-of-pocket, and instead cover catastrophic care. Capell's approach is precisely why the cost of insurance keeps going up.

Finally, Louise Norris of Colorado Health Insurance Insider raises concerns about the increased frequency of Caesarean sections. She argues that obstetricians are financially rewarded for performing more C-sections, and that reforming payment for these procedures could help keep costs down.