Cross-posted from The Science Business on Forbes.com.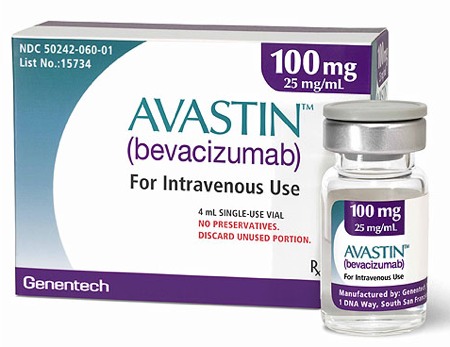 I haven't commented much on the FDA's decision to withdraw approval for Avastin in breast cancer, because I didn't have much to add to what I said about it back in August. To summarize:
The [FDA] panel's new recommendation came on the heels of new data showing that Avastin did not extend the survival of patients with advanced breast cancer. (In cancer trials, the length of a patient's life on a given treatment is the accepted gold standard for measuring a treatment's effectiveness.) In the Avastin trial, called AVADO, patients treated with placebo and Taxotere, another cancer drug, lived for 31.9 months on average; whereas patients treated with Avastin and Taxotere lived for 30.8 months at a low Avastin dose and 30.2 months at a high Avastin dose. Understandably, the FDA's advisory committee saw this data as evidence that Avastin didn't offer a real benefit to breast cancer patients…

The FDA has many problems, and I have written about many of them: but to call the agency a "precedent for central planning" is unfair. Every developed country, from the most market-oriented to the most socialized, has a government agency charged with approving new drugs for sale. I realize that hard-core libertarians believe that the FDA's role could be adequately assumed by privately-sponsored third parties, but it is unfair to say that a free market for pharmaceuticals cannot coexist with a FDA-like regulatory agency…

The real problem is this: if the government is responsible for paying for our health care, the government is entitled, if not obligated, to decide how to spend its money most effectively. If we don't want the government to be making these decisions for us, then we need to pay for our own medicines. We can't have it both ways.
While a number of conservative critics argue that the FDA's decision is a prelude to Obamacare's death panels, I disagree. The FDA's audit of the Avastin data is fully consistent with its traditional role; there isn't anything in PPACA that modifies this role in either direction.

On Friday, Richard Pazdur, the head of the FDA's Oncologic Drugs division, spoke to the Wall Street Journal to defend his decision. The Journal's article pointed out some things I didn't mention in my original blog post:
The E2100 [Avastin breast cancer] trial began in 2001. "It wasn't originally proposed as a drug approval study" for breast cancer, said Dr. Pazdur, which Genentech confirmed. He said if E2100 had originally aspired to that, it would have needed tighter controls to ensure standard data collection and objective readings of scans assessing tumor growth.

FDA records and reports from public meetings in 2007 and 2010 say E2100 is missing about 10% of the X-ray follow-up scans. An independent review of patient-scan data came to different conclusions from study investigators numerous times, Dr. Pazdur said, calling it a "serious discordance" that cast doubt on the trial results.

In early 2008 the FDA gave conditional approval to Avastin for breast cancer anyway, provided Genentech completed additional supporting studies. Two later trials, said Dr. Pazdur, showed minimal if any delay of tumor growth and "nowhere near five months." That's why the FDA revoked approval, he said, adding that the drug has "life-threatening" side effects such as hemorrhaging and stomach perforations.
I stand behind no one in complaining about the FDA and its role in making medical innovation unnecessarily costly and time-consuming. But if the FDA isn't allowed to distinguish between drugs that work and drugs that don't, there isn't really much reason for it to be around at all.