Cross-posted from The Agenda on National Review Online.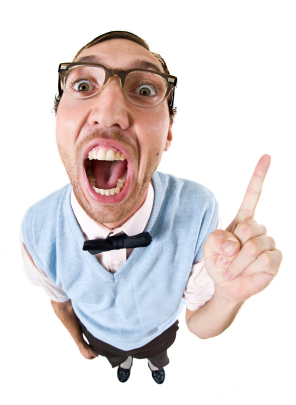 Health Wonk Review is a traveling, biweekly compilation of interesting posts from the health care policy blogosphere. The latest edition, hosted by David Williams of Health Business Blog, highlights articles from 23 blogs on the left, right, and center. Much of the focus this time around is on the provision in the Patient Protection and Affordable Care Act that requires insurers to spend 80-85% of their premium revenues on patient medical expenses (the "medical loss ratio" in industry parlance).

Austin Frakt of the Incidental Economist argues that increasing competition among insurers, by allowing people to buy insurance across state lines, for example, can lead to increased costs, because health care providers (hospitals, doctors, etc.) also play a role in determining the price of healthcare. While I partially agree with him on that front, his favored solution—converting insurers into utilities via medical loss ratio mandates—will make the problem worse, not better. As David Williams observes, "it is foolish to look at medical costs as good and administrative costs as bad," because MLR mandates incentivize insurers to "drive premiums up over the long term so that relatively fixed administrative costs (like executive salaries) decline as a percentage of premiums."

Jaan Sidorov of the Disease Management Care Blog summarizes the MLR debate as one between "constructionists," who understand that insurance is strictly about pooling risk, and "activists," who seek to so "enable the betterment of needed health care services" via insurance regulation. (I would quibble with the term "betterment.") Sidorov notes that "the activist view of Medicare may underlie the nomination of [Donald] Berwick to lead the [Centers for Medicare and Medicaid Services]."

Louise Norris of the Colorado Health Insurance Insider analyzes a new report from the National Center for Health Statistics, which points out that most of the people who visit emergency rooms already have health insurance, debunking the myth that individual mandates are necessary to fix this problem.

John Goodman wrote an outstanding piece on his outstanding blog about why the problem of rescissions—when an insurer cancels someone's policy because he had misrepresented his preexisting conditions—is overrated. (In sum, rescissions are very rare, and abuse of the procedure is already illegal.)

Bob Vineyard of InsureBlog notes that the latest episode of the Massachusetts health care soap opera involves the state legislature forcing wealthy hospitals to make a "one-time $100 million contribution"—a sentence in which possibly every word is factually inaccurate—to keep the Bay State's health care system from falling apart. "Some politicians just don't learn," he writes.

Roy Poses at Health Care Renewal notes a Pittsburgh Tribune-Review article that shows that the University of Pittsburgh Medical Center paid $5.16 million to CEO Jeffrey Romoff in 2009, and millions to other top executives, puncturing the illusion that it's only at for-profit entities that senior management is well-paid.

Brad Flansbaum at the Hospitalist Leader is pessimistic about the fiscally sane options for dealing with the "doc fix." As he concludes: "'Physicians, you will be making less money, the good time days of the last forty years are coming to a close.' What is waste, what we can afford, who will take the hit…they are all up for debate, and it is going to get ugly." Indeed.